Armscor:
http://www.armscor.com.ph/newprod.htm
1911A2-.22 TCM
Semi-auto & recoil operated action; Std. front sight mounted on dovetail cut; Adjustable snag-free style rear sight; 1.81-2.72 kg. trigger pull; Std safety; Combat hammer; High sweep beavertail grip safety; 3.17 kgs. Recoil spring and 7.71 kgs. Mainspring; Flat top serrated slide; Parkerized finish; Polymer grip stock; Pistol case; One magazines.
Caliber : .22 TCM
Mag. Capacity : 17 rounds
Barrel Length : 127 mm
Overall Length : 217 mm
Weight, empty : 1.03 kgs.
The Tuason-Craig MicroMagnum stuffs a .223 bullet into a 9mm casing to create a hot little cartridge that gives maximum muzzle velocity with minimum recoil. It is called .22 TCM for short and it throws a 40-grain projectile at around 2,100 feet per second out of a 1911.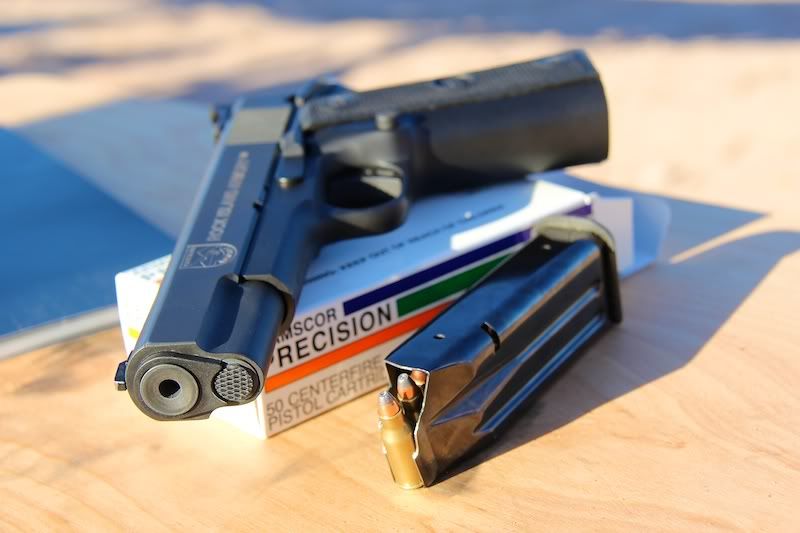 FYI: each .22 TCM 1911 comes with a spare 9mm caliber barrel, and the rear sight on the gun is adjustable to make up for the difference in point of impact down range