Posted by DRTV News Staff on Mar 28th, 2012
Read More @:
http://www.downrange.tv/blog/ruger-1022-takedown/13870/?utm_source=twitterfeed&utm_medium=twitter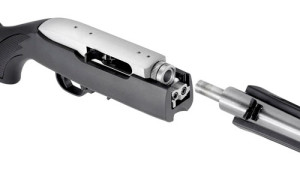 Sturm, Ruger & Company, Inc. (NYSE: RGR) is proud to introduce the Ruger 10/22 Takedown™. Readily separated into two subassemblies, the Ruger 10/22 Takedown offers a convenient transport and storage option for the popular Ruger® 10/22®. As reliable and accurate as every 10/22, the Ruger 10/22 Takedown makes it even easier to keep America's favorite rimfire rifle by your side.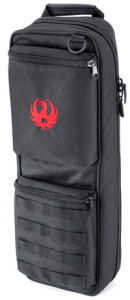 The Ruger 10/22 Takedown is shipped in a ballistic nylon backpack-style case that features internal sleeves which hold the subassemblies. External pockets with MOLLE webbing provide storage for magazines, ammunition, and other accessories.